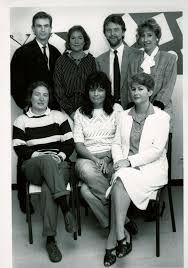 Early English 31 Team

English 31 was founded in 1981 by parents of English speaking pupils to deliver weekly English lessons. The founding parents worked for British Aerospace, which became the school's sponsor in 1984. The association continues this aerospace tradition with over 50% of students having a family member employed by Airbus.
In 1984, we moved into the newly built Lycée International Victor Hugo in Colomiers and began teaching in the Paul Bert primary school. The school had 66 pupils taught by 2 full-time teachers.
In 1987, the first pupils passed their University of Cambridge International Examinations O-level exams and in 1989 the first GCSE exams, both with a 100% success rate, the beginning of a long tradition demonstrating consistent high level educational success for our pupils.
In the 1990s, we began the integrated Primary programme to complement the successful weekly programme and to reach a new student population attending Paul Bert. The school also expanded its secondary programme by establishing classes in Collège Voltaire and other secondary schools in the Colomiers area in order to adapt to the demographic changes of the student body.
A significant development during this time was the updated French law (décret n°2008-263 du 14 mars 2008 – art. (V)) concerning international sections, which provided a guiding framework for member funded International Sections like English 31. Additionally, the collège programme was consolidated back to a single school at Victor Hugo.
By the turn of the century, English 31 had grown to over 300 pupils and 10+ teaching and administrative employees.
In September 2014, English 31 closed a 30 year chapter in its rich history by moving the Primary programme from the recently closed Paul Bert school into the newly built Lucie Aubrac school.
In 2021, the Primary programme became international section in partnership with the city of Colomiers and the Académie de Toulouse. The primary programme moved to the newly built school Simone Veil in November 2021.
We now deliver a highly regarded education in English language and culture to over 550 pupils.